Peter Kingsley
Finding What Is Real
Join Michael Lerner in conversation with author, researcher, and professor Peter Kingsley about spirituality, culture, and philosophy.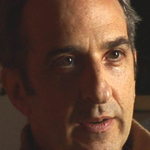 Peter Kingsley
Peter is internationally recognized for his groundbreaking work on the origins of western spirituality, philosophy, and culture. He is the author of the books Ancient Philosophy, Mystery and Magic; Empedocles and Pythagorean Tradition; In the Dark Places of Wisdom; Reality; and A Story Waiting to Pierce You.
Peter emigrated with his wife to the United States in 2002, and teaches and writes in North Georgia. He is currently a Research Associate at Emory University in Atlanta as well as an honorary professor both at the University of New Mexico and at Simon Fraser University in Canada. Find out more about Peter on his website.