Tu-2 and Angela Oh
Insight: Seeing the Inner Self
Join us for a preview of the show "108 Bodhisattvas," as well as a conversation with artist Tu-2 (Tu Ying-ming) and meditation teacher and lawyer Angela E. Oh. The full body of work, 108 Bodhisattvas, will be premiered in fall of 2013 at a workshop and show in Commonweal Gallery.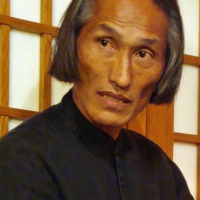 Tu Ying-ming (Tu-2)
Tu-2 is a visual fine artist who focuses on painting, photography, and documentary films. His current body of work began to emerge around six years ago: a series of spiritual portraits in silver pencil on blue paper that reveal the interior qualities of their subjects. Depicted in chiaroscuro (a light-dark technique with ancient roots)—but using a silver pencil to draw only the light—the images seem to be floating from darkness to light, mostly in a state of serenity. Learn more about Tu-2 on his website.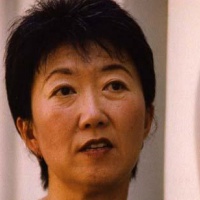 Angela E. Oh
Angela is the former executive director of the Western Justice Center Foundation, a nonprofit organization that advances peaceful resolution of conflict. She has worked as an attorney, public lecturer, and teacher of Zen meditation. In 1992, Oh gained national prominence as a spokesperson and mediating force for the Asian American community during the Los Angeles riots. Thereafter, she was appointed by President Bill Clinton as one of seven Advisory Board members to the President's Initiative on Race, which was charged with engaging the nation in a dialogue on race relations in the United States of America. Oh is also an ordained priest, Zen Buddhist—Rinzai Sect.