Claire Cummings, Rebecca Spector, Melissa Nelson, Anna Lappé
The Future of Food: Exploring the Politics, Ethics, and Impacts of Genetic Engineering
Just about twenty years ago, several dozen of the nation's leading scientists, ethicists, and environmentalists gathered in Bolinas, California, at Commonweal to draft a declaration of principles for the regulation, policy, and commercialization of the emerging technologies of genetically engineered organisms. The result? The Pacific Declaration. Now, two decades later, with the rapid expansion of genetically engineered organisms throughout the food system and emergent in animal agriculture and beyond, the wisdom—and caution—of The Pacific Declaration is just as relevant; its words prescient.
Co-presented with Real Food Media. Photo credit Rucha Chitnis.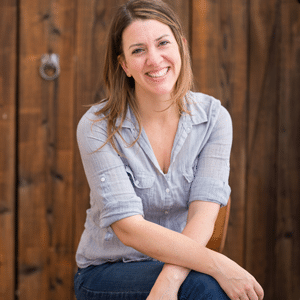 To mark this anniversary milestone and reflect on the current context and what we can learn from this history, join us in a conversation with Anna Lappé—the daughter of one of the Declaration's founding signatories—as well as author Claire Cummings, The Center for Food Safety's Rebecca Spector, The Cultural Conservancy's Melissa Nelson, and others at the forefront of the conversation about genetic engineering and the future of food.
Anna Lappé is a national bestselling author, a respected advocate for food justice and sustainability, and an advisor to funders investing in food system transformation. A recipient of the James Beard Leadership Award, Anna is the co-author or author of three books and the contributing author to more than a dozen others. Anna's work has been translated internationally and featured in The Washington Post, The New York Times, Gourmet, Oprah Magazine, among many other outlets. A frequent public speaker, her popular TEDx talks have been watched nearly one million times.