David Servan Schrieber
The Instinct to Heal: Treating Depression, Anxiety, and Cancer without Drugs or Talk Therapy
Join Michael Lerner in a conversation with psychiatrist, best-selling author, and 20-year cancer survivor David Servan Schrieber. Their conversation touches on his work with patients under stress and trauma using healing modalities such as EMDR. David died in 2011, two years after this interview. He was 50 years old.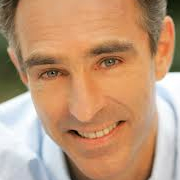 David Servan Schrieber
Dr. David Servan-Schreiber was a psychiatrist and best-selling author whose cancer diagnosis at the age of 31 compelled him to explore and then popularize the use of natural and holistic methods in dealing with cancer and depression.
Servan-Schreiber was co-founder and then director of the Center for Integrative Medicine at the University of Pittsburgh Medical Center. Following his volunteer activity as physician in Iraq in 1991, he was one of the founders of the U.S. branch of Médecins Sans Frontières, the international organization that was awarded the Nobel Peace Prize in 1999. He is the author of Healing Without Freud or Prozac (translated in 29 languages, 1.3 million copies sold), and Anticancer: A New Way of Life (translated in 35 languages, New York Times best-seller, 1 million copies in print) in which he discloses his own diagnosis with a malignant brain tumor at the age of 31 and the treatment program that he put together to help himself beyond his surgery, chemotherapy, and radiotherapy.