Kate Levinson
Emotional Currency: A Women's Guide to Building A Healthy Releationship with Money
The emotional connection that we all have with money is undeniable. Whether we feel comfortable with it and understand how it works in the world or ignore our finances completely, there is a strong psychological dimension to our personal dealings with money. But there is also a strong taboo about discussing personal details around money—what we earn, what we save, and what we spend—that has contributed to women, in particular, feeling financially isolated and vulnerable.
Through her own experiences and her longtime work as a psychotherapist, Kate Levinson talks with Commonweal's Susan Braun about the ways that money and emotions are intricately entwined. Watch the video of this conversation on Point Reyes Book's website.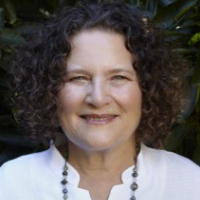 Kate Levinson, PhD
Kate is a licensed Marriage and Family Therapist with a Ph.D. in Clinical Psychology. In addition to her private practice in Oakland, California, she leads Emotional Currency ™ Workshops on the psychological and emotional aspects of money. She has presented in numerous settings on money and psychology and is on the faculty at the Psychotherapy Institute in Berkeley. Her dissertation was entitled, "Work Attitudes of Women with Inherited Wealth." She is the owner, along with her husband, of Point Reyes Books, an independent bookstore. Her website has more information.