Ken Wilson
On the Resilience of Connected Diversities and the Backing of Indigenous Innovation
Dr. Ken Wilson serves as executive director of The Christensen Fund, a private foundation established in 1957 and currently focusing on sustaining the "biocultural"—the rich but neglected adaptive interweave of people and place, culture, and ecology.  The Fund backs indigenous initiatives to restore relationships between traditional lands, living cultures, and community well being in ways that are not "preservationist" but instead seek to support revitalization and resilience: bottom up processes of innovation and adaptive change.
Join TNS Host Michael Lerner in conversation with Ken about his work as a philanthropist focused on indigenous cultures.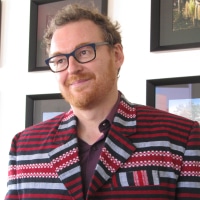 Ken Wilson, PhD
Born in Malawi with a life spread rather across the world, Ken Wilson studied zoology at Oxford and anthropology at University College London where his doctorate focused on indigenous knowledge, health, and human ecology in the agro-pastoral arid savannahs and woodlands of Southern Zimbabwe (a community with whom he is still closely involved). In 2002, after nine years at the Ford Foundation in Africa and then as deputy to the Vice President for Education, Media, Arts, and Culture in New York, Ken was the first non-family executive director of The Christensen Fund. Ken lives in San Francisco and has played a variety of roles in international philanthropy, including as past president of International Funders for Indigenous Peoples, and on such boards as the Consultative Group on Biological Diversity and the Seva Foundation. He currently chairs the steering committee of the Global Alliance for the Future of Food and is a board member of the Prince of Wales Charitable Foundation.