Pete Myers, PhD
Environmental Health Science: Human and Ecosystem Health
Join Michael Lerner in conversation with environmental scientist and author Pete Myers.
From our podcast:
All this time we've been talking about problems. We've got to start showing there are practical, realistic solutions… I think one of the most important things we can do right now is to figure out how to get more resources into the field of green chemistry so that when we identify something that is dangerous, not only can we offer an alternative to the consumer, but we can argue in front of people making public health decisions that that molecule isn't necessary because there's a replacement.
—Pete Myers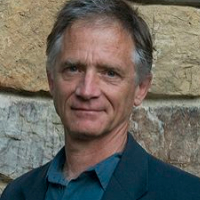 Pete Myers, PhD
Pete is founder, CEO, and chief scientist of Environmental Health Sciences in Charlottesville, Virginia. He is also coauthor of Our Stolen Future (1996), which explores the threats posed by man-made chemical contaminants to fetal development and human health, and he is senior advisor to the United Nations Foundation (Washington, DC). From 1990-2002 Myers was director of the W. Alton Jones Foundation, a private foundation supporting efforts to protect the global environment and to prevent nuclear war. He received his doctorate in zoology from the University of California, Berkeley, and lives in Virginia.