Peter Kingsley
The Great Taboo: A Story Waiting to Happen
Michael Lerner talks with Peter Kinsgley, an internationally recognized writer and lecturer, about his groundbreaking work on the origins of western spirituality, philosophy and culture. Through his writings as well as lectures he speaks straight to the heart and has helped to transform many people's understanding not only of the past, but of who they are.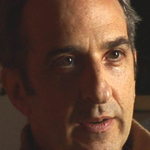 Peter Kingsley, PhD
Peter is the author of four books which, in the space of only a few years, have exerted the profoundest and most far-reaching influence outside as well as inside academia. His new book, about the forgotten connections between Mongolia, Tibet and the origins of western civilization, became available in November 2010.
After graduating with honors from the University of Lancaster, England, in 1975, Peter Kingsley went on to receive the degree of Master of Letters from King's College Cambridge before being awarded a PhD by the University of London. He has worked together with many of the most prominent figures in the fields of classics and anthropology, philosophy and religious studies, ancient civilizations and the history of both healing and science.