Peter Orner
Not Alone Tonight at Least
~Co-presented by the Bolinas Library, The New School at Commonweal, and Point Reyes Books~
Join us for a reading and conversation with TNS Host Steve Heilig and writer Peter Orner. Peter teaches at the Warren Wilson MFA Program for Writers as well as at San Francisco State University, where he is currently chair of the Creative Writing Department. He is a member of the Bolinas Volunteer Fire Department.
Find out more about Peter and his latest essay collection / memoir, Am I Alone Here?, on his website.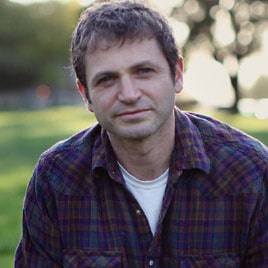 Peter Orner
Chicago-born Peter Orner has lived in the San Francisco Bay area for sixteen years. He is the author of two novels (The Second Coming of Mavala Shikongo, 2006, Love and Shame and Love, 2010) and two story collections (Esther Stories, 2001, and Last Car Over the Sagamore Bridge, 2013), as well as the editor of two oral histories (Voice of Witness). Orner's fiction and non-fiction has appeared in the New York Times, the Atlantic Monthly, Granta, The Paris Review, McSweeney's, The Southern Review, and many other publications. His stories have been anthologized in Best American Stories and twice received a Pushcart Prize. Orner has been awarded a the Rome Prize, a Guggenheim Fellowship, a two-year Lannan Foundation Literary Fellowship, as well as a Fulbright to Namibia.
A new book of oral history set in Port-au-Prince, Haiti, co-edited with Evan Lyon, will be published in January, 2017.