Rebecca Solnit
The Faraway Nearby
~Co-presented with Point Reyes Books~
Join Michael Lerner in conversation with Rebecca about her new book, The Faraway Nearby. A fitting companion to her much-loved A Field Guide to Getting Lost, her new book explores the ways we make our lives out of stories, and how we are connected by empathy, by narrative, by imagination.
In the course of unpacking some of her own stories—of her mother and her decline from memory loss, of a trip to Iceland, of an illness—Solnit revisits fairytales and entertains other stories: about arctic explorers, Che Guevara among the leper colonies, and Mary Shelley's Dr. Frankenstein, about warmth and coldness, pain and kindness, decay and transformation, making art and making self. Woven together, these stories create a map which charts the boundaries and territories of storytelling, reframing who each of us is and how we might tell our story.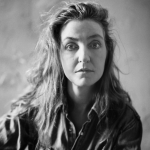 Rebecca Solnit
Rebecca Solnit is the author of twelve books, including A Paradise Built in Hell, A Field Guide to Getting Lost, River of Shadows, which won the national book Critics Circle award and the Mark Lynton History prize, and Wanderlust. The recipient of a Lannan literary award, she lives in San Francisco.