Tomas Howlin and Shorey Myers
Argentine Tango: A Modern Contemplative Practice
Argentine Tango—like other modern styles of expressive movement—can be an interface between imagination, memory, and physicality. The awareness, connection, and creative expression that comes from experiencing expressive movement changes our relationships with our surroundings in a drastic way. Developing these skills can help you to more accurately understand and interact in the leading and following roles that arise in your daily activities and exchanges.
During this experiential event at The New School, Tomas and Shorey led us into the world of Argentine Tango, using expressive movement to increase listening skills, physically express intention, and enrich our ability to be present with ourselves and others. The afternoon included an exploration of the rhythmicality and lyristicity of tango (musical expressions using the body) as well as the possibility of using leader and follower roles as a cycle of interaction. The event included a combination of singular and partnered exercises, conversation, video presentation, and group discussion. Their website has more information.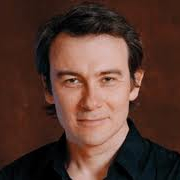 Tomas Howlin
Tomas was born and brought up in Buenos Aires. Using his experience of nearly 20 years of teaching and performing throughout Argentina, North America, and Europe, Tomas creates a bridge that links traditional tango with the newer tendencies. He is also founding member and co-creator of the first teacher-training program in North America. Tomas has had the privilege of studying and assisting some of the greatest teachers of all time during the rebirth of tango in Argentina and has also studied Martha Graham Dance Technique, Alexander Technique, and Feldenkrais Technique. He was trained at the University of Tango in Buenos Aires. He taught for several years for the University of Buenos Aires and has presented workshops for Shambhala International and the University of Miami at Cincinnati.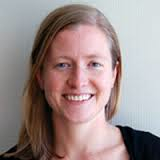 Shorey Myers
Shorey was captured by the music and beauty of tango at a young age. Instantly enraptured, she began to travel all over the country and world in search of the perfect tango connection. She is also a famous and devoted tango DJ, well-versed in music recorded during tango's Golden Era, and she is renowned for her ability to keep the party going until the wee hours.