Walter and Aggie Murch
The Bird that Swallowed its Cage: The Selected Writings of Curzio Malaparte
~Co-presented by KWMR and Point Reyes Books~
Join us for a reading and conversation between Walter and Aggie Murch about Walter's recently published book, The Bird that Swallowed its Cage: The Selected Writings of Curzio Malaparte.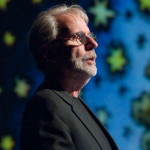 Walter Murch
Working within the growing Bay Area film community, Murch settled his family in West Marin in 1972. Since that time Murch has been honored by both British and American Motion Picture Academies, winning BAFTA and Oscar awards and nominations for The Conversation, Apocalypse Now, The English Patient, Julia, and Cold Mountain. 
Murch wrote In the Blink of an Eye (2001), which has been translated into ten languages. The Bird that Swallowed its Cage (2012) is Murch's selected translation of work by the Italian poet and novelist Curzio Malaparte (1899-1956). Between films, he pursues interests in the science of human perception, cosmology and the history of science.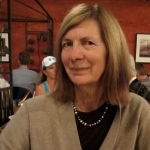 Muriel (Aggie) Murch
Aggie graduated as a nurse in England in 1964 and obtained a BSN from San Francisco State in 1991. In 1965 she married Walter Scott Murch and from 1972 raised their four children on Blackberry Farm in Bolinas. She is a founder of of KWMR(FM) radio in West Marin, and author of Journey in the Middle of the Road, One Woman's Journey through a Mid-Life Education. Muriel continues to write stories and poetry while working as an independent radio producer for KWMR. When not traveling with Walter, Aggie runs the small organic Blackberry Farm, which remains the Murch home.