Francis Weller, MFT
Entering the Healing Ground: Grief, Ritual, and the Soul of the World
Join Michael Lerner in conversation with author and soul activist Francis Weller, about his work with people living with cancer, and his studies and experience with the grief rituals and ceremonies of indigenous cultures.
Carried privately, sorrow lingers in the soul, slowly pulling us below the surface of life and into the terrain of death. Learning to hold sorrow and loss close to our hearts is a deep spiritual practice, a fierce and unflinching acknowledgement of the way of the world. This spiritual practice is a tempering of the soul, a gradual deepening that moves us closer to the earth, into an intimacy with our surroundings where we lean into those we love. In his recent book, Entering the Healing Ground, Francis reveals the hidden vitality in grief, uncovered when the heart welcomes the sorrows of our life and those of the world.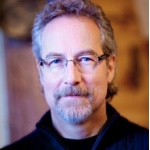 Francis Weller, MFT
Francis has been working with the emotional, creative, and spiritual life of men and women for thirty years. He is a community builder, writer, teacher, and psychotherapist in Northern California. He draws from an extensive background in depth psychology, mythology, group work, and indigenous traditions. His work embodies his love of soul, the arts, ritual and his devotion to bringing these into living and sustainable community. His writings have appeared in anthologies and magazines such as Sacred Fire. He has taught at many colleges and universities throughout the Bay Area including New College, the Sophia Center, and Sonoma State University. He is the founder/director of WisdomBridge and is currently completing his second book, A Trail on the Ground: Tracking the Ways of Our Indigenous Soul.