Kaylena Bray, Nicola Wagenberg, Host Melissa K. Nelson
What Kind of Ancestor Do You Want to Be? (Part 2)
Indigenous Writers Address the Seventh Fire
Co-presented by the New School at Commonweal and the Center for Humans and Nature—in celebration of the book What Kind of Ancestor Do You Want to Be? and the 10th anniversary of the Center's Questions for a Resilient Future Series
Join us for for the second in a series of two conversations with indigenous leaders about the Seventh Fire—an Anishinaabe prophecy that points to our current time, with opportunities for healing, solidarity, and Indigenous cultural recovery and revitalization. In this conversation, Host Melissa K. Nelson (Anishinaabe/Metis) speaks with Kaylena Bray (Seneca) and Nicola Wagenberg (Colombian) about Indigenous concepts of ancestry, time, story, and the prophecy of the Seventh Fire. The first conversation event with Rowen White (Mohawk) and Rachel Wolfgramm, PhD (Whakatōhea, Ngāi Takoto, Te Aupouri, Tonga) can be found here.
Podcast listeners can follow along with the visual elements of this program with these links to slides and film excerpts.
Nicola's Slides
Film Excerpts:
Seed Mother: Coming Home
Nourishing the Body, Honoring the Land
Braiding the Sacred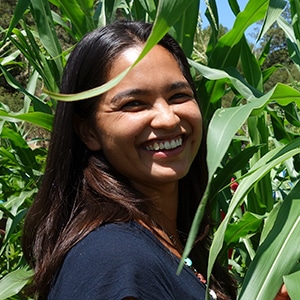 Kaylena Bray (Haudenosaunee/Seneca)
Kaylena is Turtle Clan from the Seneca Nation of Indians. She has grown up eating traditional white corn, which has given fuel to a career focused on strengthening Indigenous knowledge of traditional agriculture, Native foodways, and environmental health. Her work throughout the Americas has served to educate and strengthen vital links between Indigenous food systems, local economies, and climate change adaptation. She holds degrees from Brown University and the University of Oxford, and currently supports small-scale funding for traditional farming and local economic development initiatives throughout Turtle Island.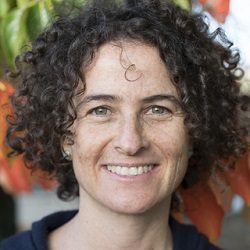 Nicola Wagenberg, PhD
Nicola is a clinical and cultural psychologist and educator. She has worked for more than 20 years with diverse individuals, communities, and organizations on personal and cultural transformation. Since 2005, Nicola has been working with the Cultural Conservancy, directing media projects, and developing and implementing arts and cultural health programs. Nicola is also a psychotherapist in private practice where she sees individuals, couples, and groups in Berkeley, California.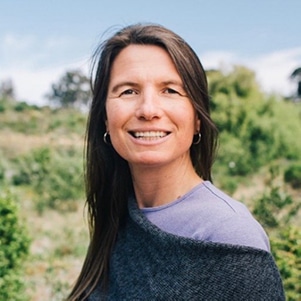 Host Melissa K. Nelson (Anishinaabe/Metis)
Melissa is an ecologist and Indigenous scholar-activist. Formerly a professor of American Indian Studies at San Francisco State University, she now teaches at Arizona State University in the School of Sustainability, Global Futures Laboratory. From 1993 to 2021, she served as the founding executive director and CEO of the Cultural Conservancy and continues to serve as president of their board. She is a contributor and co-editor of What Kind of Ancestor Do You Want To Be? (2021), Traditional Ecological Knowledge: Learning from Indigenous Practices for Environmental Sustainability published (2018), and Original Instructions: Indigenous Teachings for a Sustainable Future (2008). She is Anishinaabe/Métis/Norwegian and a member of the Turtle Mountain Band of Chippewa Indians.