Tom Philpott, Janaki Jagannath, Anna Lappé
WATER | Thirsty California: Water, Agribusiness, and the Future of Food 
~Part of the Roots of Resilience in An Age of Crisis series co-presented with Real Food Media and Mother Jones magazine~
Join Anna Lappé with award-winning journalist Tom Philpott and Janaki Jagannath, of the Community Alliance for Agroecology and the 11th Hour Project, to talk about the state of water in California. As record wildfires and drought plague the state, what are advocates for farmers and farmworkers advocating for? What threats do we face and how do we take them on?
Photo: Unsplash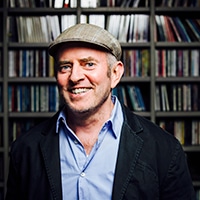 Tom Philpott
Tom Philpott is the food and agriculture correspondent for Mother Jones and author of Perilous Bounty: The Looming Collapse of American Farming and How We Can Prevent It (Bloomsbury 2020).  Prior to joining Mother Jones in 2012, he worked for five years as the food editor and columnist for Grist Magazine. His work has won numerous awards, including a Gerald Loeb Award for Distinguished Business and Financial Journalism. He was a cofounder in 2004 of Maverick Farms, a small organic vegetable farm and center for sustainable food education in Valle Crucis, North Carolina. In past lives, he has worked as a farmer, line cook, a community college teacher, and a finance writer.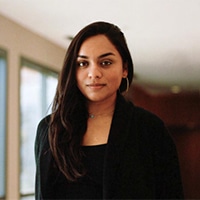 Janaki Jagannath
Janaki Jagannath is Program Manager of the Food and Ag Program at the 11th Hour Project. Previously she worked in the San Joaquin Valley of California who work to advance agricultural and environmental policy towards justice for communities bearing the burden of California's food system. She has worked at California Rural Legal Assistance, Inc. in Fresno enforcing environmental justice and worker protections such as access to clean drinking water for unincorporated farmworker communities. Janaki has assisted in curriculum development for the Sustainable Agriculture and Food Systems degree at UC Davis and has farmed in diversified and orchard crops across the state. Janaki holds a B.S. in Agricultural Development from UC Davis and a producers' certification in Ecological Horticulture from UC Santa Cruz Center for Agroecology.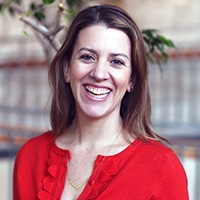 Host Anna Lappé
Host Anna Lappé is a national bestselling author, a renowned advocate for sustainability and justice along the food chain, and an advisor to funders investing in food system transformation. A James Beard Leadership Awardee, Anna is the co-author or author of three books on food, farming, and sustainability and the contributing author to fourteen more. One of TIME magazine's "eco" Who's-Who, Anna is the founder or co-founder of three national organizations including the Small Planet Institute and Small Planet Fund. In addition to her work at Real Food Media, Anna developed and leads the Food Sovereignty Fund, a global grantmaking program of the Panta Rhea Foundation.