Steve Lerner
Sacrifice Zones: The Front Lines of Toxic Chemical Exposure in the United States
Across the United States, thousands of people, most of them in low-income or minority communities, live next to heavily polluting industrial sites. In Sacrifice Zones: The Front Lines of Toxic Chemical Exposure in the United States, Steve Lerner tells the stories of twelve communities, from Brooklyn to Pensacola, that rose up to fight the industries and military bases causing disproportionately high levels of chemical pollution. He calls these low-income neighborhoods "sacrifice zones"—repurposing a Cold War term coined by U.S. government officials to designate areas contaminated with radioactive pollutants during the manufacture of nuclear weapons.
Join Michael Lerner in a conversation with Steve about the residents of a new generation of "sacrifice zones," tainted with chemical pollutants, who need additional regulatory protections.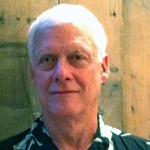 Steve Lerner
Steve is research director of Commonweal, and the author of Diamond: A Struggle for Environmental Justice in Louisiana's Chemical Corridor; Eco-Pioneers: Practical Visionaries Solving Today's Environmental Problems; The Earth Summit: Conversations with Architects of an Ecologically Sustainable Future; and Beyond the Earth Summit: Conversations with Advocates of Sustainable Development. Learn more about Steve's book, Sacrifice Zones.