Wendy Johnson with Jaune Evans
Gardening at the Dragon's Gate: Engaged Dharma and Ecology for Challenging Times
~Co-presented with the Mesa Refuge~
Please join New School host and Zen Meditation teacher Jaune Evans in conversation with Buddhist meditation and organic gardening mentor Wendy Johnson. This dialogue will be grounded in the examination of four core principles of Zen Buddhism and gardening: cultivating the way, maintaining fertility in your practice, propagating new life, and tending the earth. There will be ample opportunity to interact with the presenters during this practical presentation.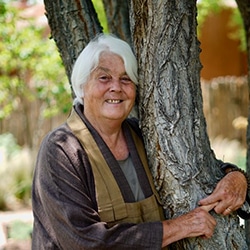 Wendy Johnson
Wendy is a Buddhist meditation teacher and organic gardening mentor who lives in the San Francisco Bay Area. She began practicing Zen Buddhist meditation in 1971 and has led meditation retreats nationwide since 1992 as an ordained lay dharma teacher in the traditions of Vietnamese Zen Master Thich Nhat Hanh and the San Francisco Zen Center. As one of the founders of the organic farming program at Green Gulch Farm Zen Center, Wendy has been teaching organic agriculture and meditation for decades. Since its inception in 1995, she has been a mentor and advisor to the Edible Schoolyard Project affiliated with Chez Panisse restaurant. She served as  a founding instructor of the College of Marin's innovative Organic Farm and Gardening Project established in 2009, where she taught organic agriculture for the first seven seasons of the program. In 2000 Wendy and her husband, Peter Rudnick, received the annual Sustainable Agriculture Award from the National Ecological Farming Association. She is the author of Gardening at the Dragon's Gate, published by Bantam in 2008.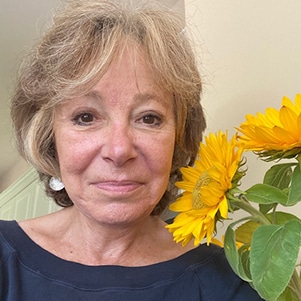 Jaune Evans
Jaune Evans is the executive director of Tamalpais Trust, which supports global indigenous-led organizations. She is a Soto Zen teacher and priest in the Everyday Zen sangha guided by Norman Fischer. Jaune also leads the Heart of Compassion sangha in Point Reyes on Friday mornings at the Presbyterian Church.
Her love for stories and West Marin have deep roots. She has served as a board member and advisory committee member of the Mesa Refuge, and has also received two of Mesa's writing fellowships. Jaune is a new member of the Commonweal Board of Directors, former director of the Institute for Art and Healing at Commonweal, and is currently a facilitator in Commonweal's Healing Circles program.