Frank Ostaseski
This Vulnerable Human Life
~Co-presented with Point Reyes Books~
Commonweal invites all to join in the return of Frank Ostaseski, a renowned teacher, before he moves away from this area, in discussion with his friend and student Steve Heilig, New School host. In recent years Frank has endured both heart and stroke incidents, and he will talk about living through those challenges, his long friendship with the late Ram Dass, and more. Frank has distilled hard-won lessons from his own life journey and synthesized 30 years of being with dying into his personal brand of wisdom. He is the author of The Five Invitations: Discovering What Death Can Teach Us About Living Fully. Copies will be available for purchase and signing at the event, courtesy of Point Reyes Books.
Join us in person, or via live webcast. No need to register to join by webcast; just go to our YouTube channel at time of event.
Register HERE
Saturday, March 14
2:00 pm - 4:00 pm
---
Commonweal, Bolinas
By donation; held in Bolinas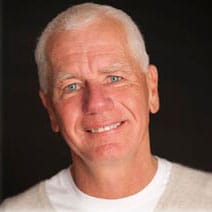 Frank Ostaseski
Frank is a pioneer in end-of-life care. In 1987, he cofounded the Zen Hospice Project, the first Buddhist hospice in America, guiding a model for mindful and compassionate care for almost 20 years. In 2005, he founded the Metta Institute, training countless healthcare clinicians and caregivers and building a national network of educators, advocates and guides for those facing life-threatening illness. He inspires and engages audiences from Harvard Medical School students, to Mayo Clinic clinicians, and Wisdom 2.0 seekers. His work has been highlighted on The Oprah Winfrey Show, featured by Bill Moyers on his PBS television series On Our Own Terms and honored by H.H. the Dalai Lama.