Frank Ostaseski
Being A Compassionate Companion
~Co-presented with the Coastal Health Alliance~
Caring for people who are dying can be an intense, intimate, and deeply alive experience. It often challenges our most basic beliefs. It is a journey of continuous discovery, requiring courage and flexibility. We learn to open, take risks, and forgive constantly. Taken as a practice of awareness, it can reveal both our deep clinging and our capacity to embrace another person's suffering as our own.
This conversation with Michael Lerner aims at supporting professionals or those caring for family members or friends facing life-threatening illness.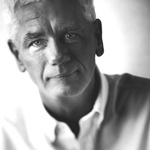 Frank Ostaseski
In 1987, Frank helped form the Zen Hospice Project, the first Buddhist hospice in America. In 2004, he created Metta Institute to broaden this work and seed the culture with innovative approaches to end-of-life care that reaffirm the spiritual dimensions of dying. A primary project of Metta Institute is the End-of-Life Care Practitioner Program that Frank leads with faculty members Ram Dass, Rachel Naomi Remen, MD, and many others. His website has more information.